It was a Friday, and it was a sunny but windy day. A timely respite from seemingly endless wet days of rains brought by two consecutive weather systems that attracted monsoon rains, especially in this Western part of the Philippines, in Mindoro island. That morning, one of my schedules was meeting with Kuya Elino to check the site where they proposed additional water pipes and hoses to connect to their village called Bignayan.
Water Lines
It has been a protracted project aiming to connect a strong water spring in the mountainous part of their ancestral domain, somewhere in the belly of Mount Malasimbo, almost four kilometers away from their village. We have surveyed the site back in January last year, and since then, Kuya Elino's group has collected donations of water pipes and other materials from the provincial and municipal governments and Stairway. The materials were enough to connect the water to the upper part of their village called sityo Kasuyan. Through this, almost half of the households in their village got access to water 24/7. But it was not enough. They need more hoses to connect the families in the lower part of the village near the main highway and to feed their proposed community garden area in the middle of the town.
Feeling lucky
I felt lucky that Kuya Elino assisted me in the survey that Friday morning. He has  recently retired from work at Stairway after over 30 years, almost when Stairway was founded 33 years ago. He's already 65 years old, and as government rules mandate, he is entitled to retirement with benefits from the organization he's been working with for so many years.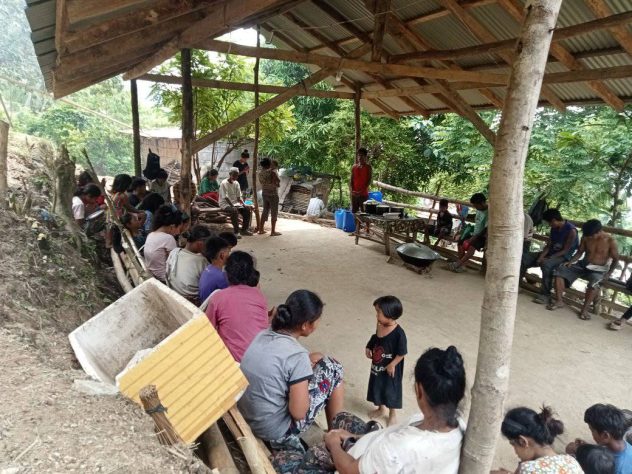 Kuya Elino waited for me at their organization's recently built center. It's a simple structure with the basics and still with no walls. They just made the foundations and the wooden frames. This is where their organization gathers for meetings and, just recently, for a simple wedding celebration. A few weeks ago, they mobilized their members for a general cleanup near their center and enhanced the steps leading up to the house. He was proud of how the village organization has developed after our efforts last year. They are now finalizing organizational papers to get official recognition from government agencies. Through this process, obtaining approval for projects/activities they propose to government and non-government institutions would be easier.
Thoughts on the hike
I can see that kuya Elino is still strong in hiking the hill, although he seems to have lost some pounds since the last time I saw him. He said he had just recovered from a cough that's been lingering for weeks. The cough was passed on to his wife, and she's also recuperating from it. He said they had taken some herbal concoctions to deal with it.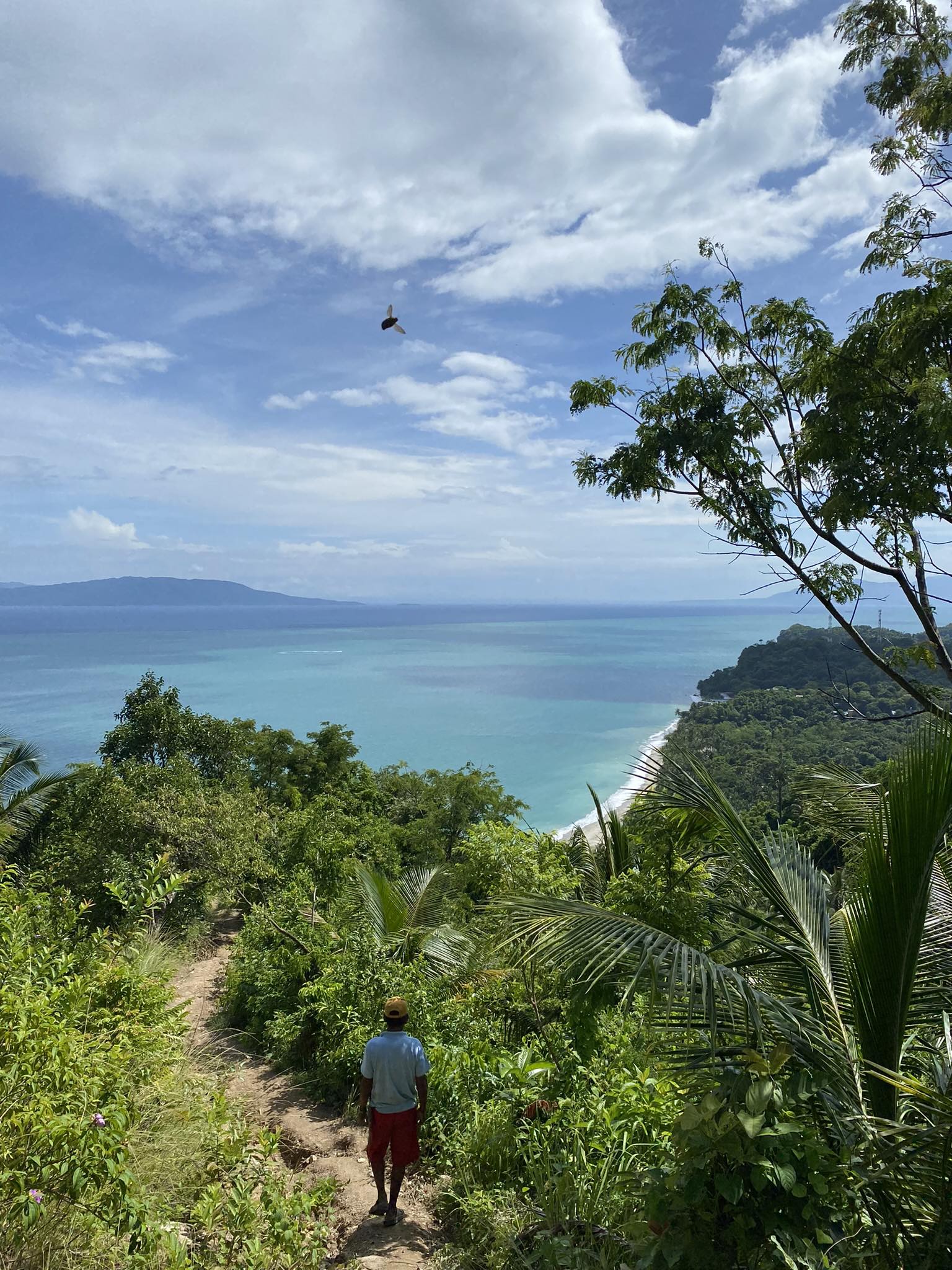 We slowly went up to see the path where the proposed six-rolls of water hoses would connect to the main water line. Since the pipes do not follow a walking path to the village, we passed through  dense greens and a brook with rather slippery rocks. He uprooted a bamboo shoot, brought it further up, and planted it on what he calls his property. I kiddingly told him that I was thinking of quitting my job and living in the mountains with my three kids, now that I just lost my wife. I love the simplicity of their life. I think I can learn how to survive here just like most. But how about the schooling of my kids? He mentioned they also dream of building an elementary and high school in Bignayan, up in the hills.
Then, we were on a regular path in the middle of cogon grasses with fewer trees. The view above was breathtaking. I told him I wish I had a hut here to bring my kids for the weekends and stay, and he pointed somewhere up the hill to where I can build my hut. Wow. Should I manifest this too?
The main water line
Then, he showed me the main line of the water hose connected to the spring. There was a cut in the middle of the hose, and he opened it to show how strong the water was. Our survey was done, and we had to follow the major village path with some steep parts. He showed me where they plan to connect the proposed additional water hose. Before we parted, Kuya Elino also mentioned that some of the kalamansi seedlings (local lime tree) we distributed to the village during the peak of the pandemic in 2020 have already borne fruits. And he was also happy to observe that most of his fellow villagers heeded our call for more sustainable farming in the mountains and fewer burnings.
All things looked good. So I can propose the project to Kuya Lars, our executive director.
Jason Abarquez, Program Coordinator, Environmental Awareness for Children and Youth (EACY)