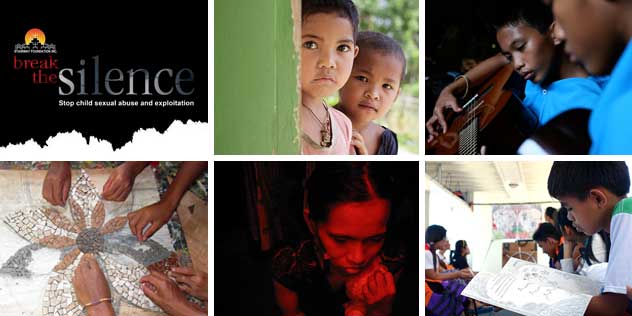 Stairway's programs and activities are geared to promote and protect children's rights, as well as to inspire the best in children and youth in a way that will enable them to grow and to develop to their fullest potentials and capabilities.
The Stairway Learning and Resource Center on the northern coast of Mindoro Island makes up the heart of Stairway's activities and programs. They include:
Break the Silence; campaigning, network building and training for the prevention of child sexual abuse.
Creative advocacy of children's rights through animations, performances and exhibitions.
Family Home, rehabilitation of particularly disadvantaged street children and children from jails, including children with tuberculosis.
Community Assistance; educational support to near to 300 students from extremely poor families, feeding program for almost 200 indigenous children in a remote mountain village, and development of an organic farm
Environmental Awareness for Children and Youth (EACY), with theater and Sea Adventure School (SAS)
Youth for Change; building relationships between Stairway-kids and more privileged youth from schools in the Philippines, Singapore, Korea, Egypt, India, USA and Denmark.