BACLAYAN, PUERTO GALERA- The teachers of Baclayan Mangyan School spearheaded a program in commemoration of the National Indigenous Peoples month held last 11 August 2017 with the nationwide theme "Pagkilala sa Pananagutan ng Bawat isa: Mahalaga sa Pangangalaga ng Ating Ipinunla sa Katutubong Edukasyon.". The theme highlights the need to deepen the understanding of the specific role of each and every one who has a stake in Indigenous Peoples Education.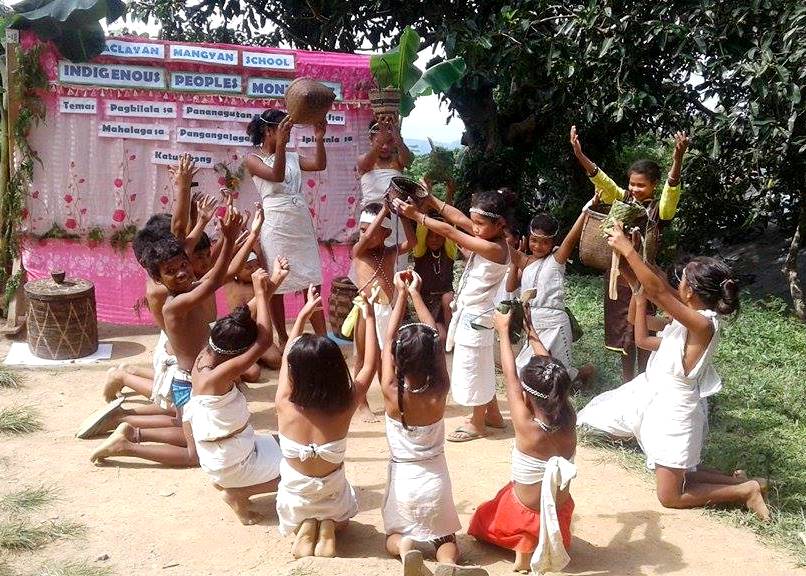 The celebration was formally opened by Ms. Florencia Guttierez, the principal of Baclayan Mangyan School through her opening remarks. Afterwards, Ms. Maricel T. Dalay, an Iraya, Mangyan teacher of Baclayan Mangyan School, shared her inspiring story to the participants. Her sharing was to inculcate the importance of self-belief and building self-confidence to reach their dreams in life.
"When I was still a student, I have inferiority feelings with my Tagalog classmates, I experienced bullying. I am often in trouble because my classmates bullied me every time. But all of these experiences didn't stop me from achieving my dream-that is to become a teacher.  So, don't give up on your dreams, even if you are a Mangyan, no one has the right to underestimate you." Ms. Dalay said.  Ms. Dalay also added the importance of unity and friendship between Tagalog and Mangyan students despite their cultural differences.
Donned in their traditional tribal attire, the Iraya, Mangyan students performed a tribal dance, which depicted the progression from planting to harvesting crops. Selected parents from the tribe of Hanunuo, Iraya, Alangan and Tadwayan Mangyan also displayed their talents through singing tribal songs.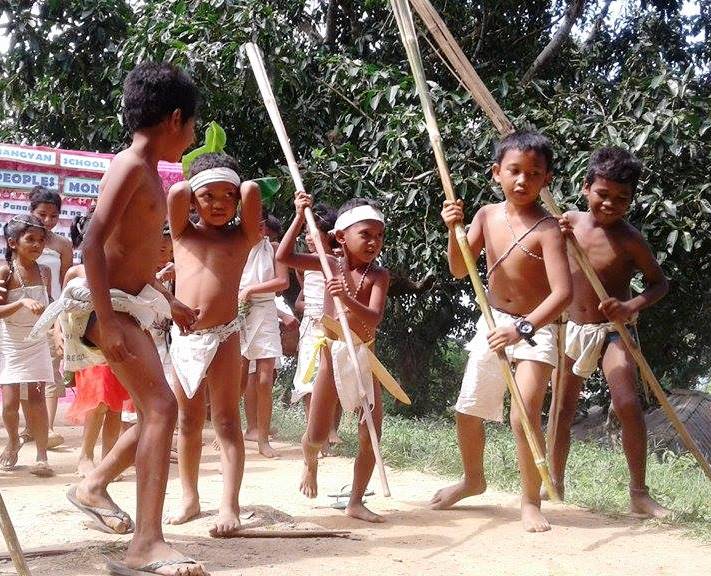 Gathered for one goal; which is to promote indigenous people's rights-the students, teachers and parents were very vibrant during the entire celebration, which ended with a raffle draw for students and their parents. The teachers of the school contributed the prizes.
Stairway's community assistance program continuously empowers the indigenous children and youth of Baclayan and their families. One of the success stories in Baclayan was the four (4) Mangyan youth who graduated in college through Stairway's educational assistance program last school year 2016-2017.
Celebrating the indigenous people's month not only in the entire municipality of Puerto Galera, is a step towards eliminating discrimination and promoting greater awareness and appreciation of the Indigenous Peoples' culture and tradition.
Contributed by Gheny Mae G. Lakiman, Community Development Officer, SFI