April 22nd was International Earth Day as well as Stairway's 27th birthday.  We marked the occasion with a week focused on plastic pollution through a series of eco-activities, from beach clean ups to film showings. 
At designated schools around Puerto Galera, parents, students, teachers and others gathered to install Lorax signs with the Unless quote, painted by EACY club members. Afterwards, they watched the documentary, The Great Pacific Garbage Patch,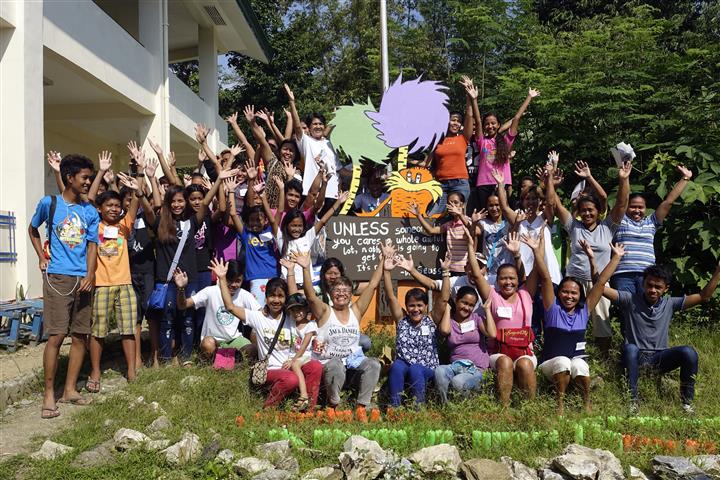 At the Stairway compound, we concluded Earth Week with a resounding performance by the University of the Philippines Los Baños Choral Ensemble, followed by the premiere showing of A Plastic Ocean, an award winning documentary which was recently presented at the United Nations oceans summit on June 8th.  Delegates from China, Thailand, Indonesia and the Philippines said they would work to keep plastics out of the seas.
A Plastic Ocean can now be seen on Netflix.  It is a definite must see.
For further reading:
https://www.itsafishthing.com/plastic-in-the-ocean/