Camp Kalapen, a youth-led seminar-workshop and information campaign, officially ended its first run on July 21 at Stairway's Learning and Resource Center in Puerto Galera. Thirty (30) campus journalists from six different high schools in Calapan City have shown excellence in their craft and passion in perpetuating a different saving-Mother-Nature-perspective through the production of documentaries that aim to tell untold environmental stories.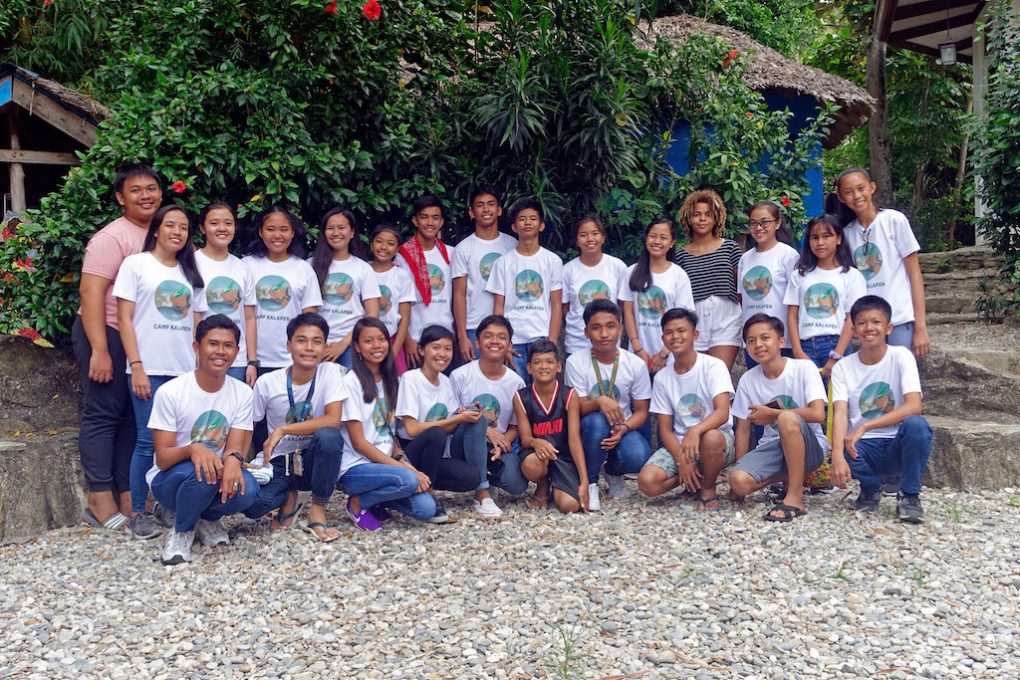 As the pressing issue of climate change continues to strike the environment and rattle conscious minds, a group of young environmental advocates takes the initiative to spark even the littlest change through journalism. Camp Kalapen is a project pitched by Mary Grace Catapang, an 18-year old high school graduate from Calapan..
"As campus journalists, we've all dreamt of winning prizes and competitions. But it's high time we go beyond the competitions, beyond the walls of our schools. The future of our planet is uncertain; the earth and the people need you to act now," Catapang, the founder and project head of Camp Kalapen said during her opening remarks. She believes that the youth has so much potential to create waves of change in the community even at a young age.  Kalapen is a portmanteau of the Filipino word kalap which means "to gather" and of the English word pen which symbolizes journalism. It is also a reference to the city and to its etymological root in Sinaunang Tagalog kalapang which means "branch."
The two-day camp last June 22-23 at the St. Benedict Priory, Lalud, Calapan City revolved around the objective of providing campus journalists the necessary skills to pursue the green beat. Raising awareness did not come in brief posts and brochures. It came in fun-inducing activities, informative talks of notable resource speakers, and real-life situations that compel the participants to seek out distant voices. They are nothing unheard.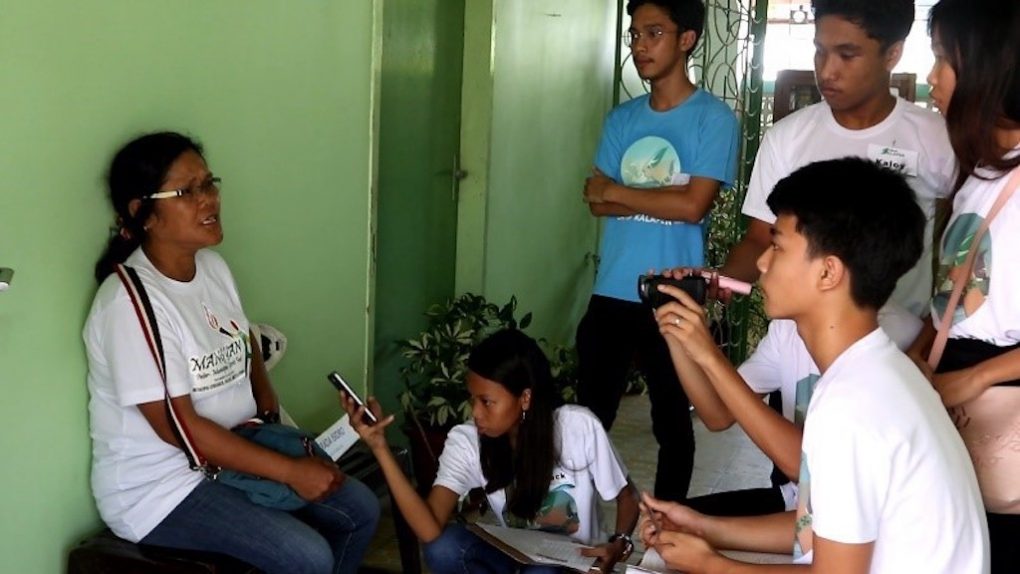 In order to fully measure the realization of this goal, the campus journalists were given the task of putting up short documentaries that discuss different environmental concerns in the community such as Calapan River pollution, solid waste management, sustainability of Calapan's water supply, environmental impact of upland subdivisions, and plastic consumption. Multimedia outputs are anchored on the integration of the fundamental skills in journalism: writing, broadcasting, shooting, and video-editing.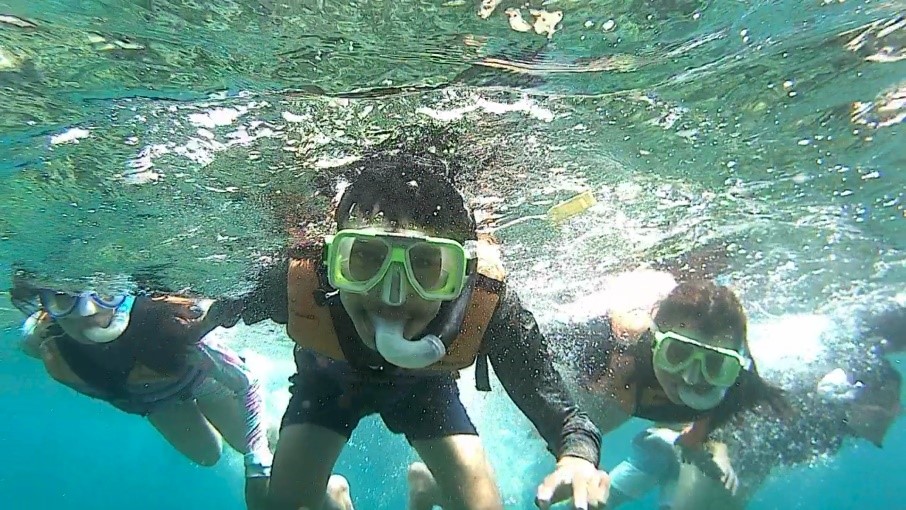 The teams presented their outputs last June 21 at Stairway after experiencing the Sea Adventure School (SAS), where they immersed into marine ecosystems and learned about mangroves, seagrass, and coral reefs as they explored the world underwater. The documentaries will be made available through Camp Kalapen's facebook page (@Camp.Kalapen) and other platforms in Calapan City.  In this fight for a more sustainable environment, we combat lack of awareness and misinformation. We strive towards a world where people know what is in front of them and do not hesitate to do something about it.  The youth have planted the seeds. The harvest is far-flung but you can do something about the drought.
Camp Kalapen is a project under the Save Philippine Seas (SPS), the U.S. Embassy in the Philippines, and the Young Southeast Asian Leaders Initiative (YSEALI). It was made possible through its partnership with the Association of Young Environmental Journalists (AYEJ), a youth-led environmental news network based in Dumaguete; Stairway Foundation Inc., a non-stock, non-profit, non-government child care organization in Puerto Galera; Calapan Lions Club, a social welfare organization; and Inquirer.net, and through the invaluable support of generous sponsors and donors.
Adapted from Inquirer. net BrandRoom