Seventeen Grade 7 and 8 indigenous students from distant and disadvantaged areas around Puerto Galera attended their first camp at Stairway's ICT Learning and Resource Center in Baclayan.
The theme, "Discover One's Innate Talent; Nurture One's Potential," became manifest for each child during the camp period. Within five days, the students acquired knowledge and skills in basic computer literacy, sewing, food preparation, proper hygiene, sports, and arts.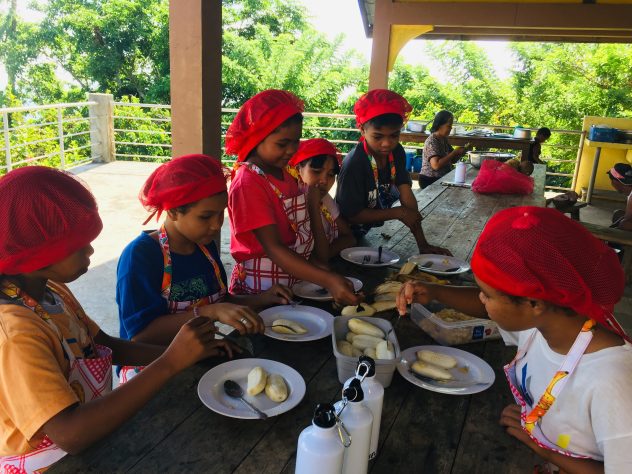 In addition to skills training, the participants also engaged in activities that fostered camaraderie and cooperation. With other children from Baclayan, the participants played games and sports and helped maintain the venue's cleanliness. The SamaKaBa (Samahang Kabalikat ng Bawat Bata), a barangay children's association in Baclayan, facilitated some activities and games.
The experience gained by the participants will undoubtedly be invaluable in their future endeavors, making them future leaders who will contribute to the growth and progress of their community.
Carmelo Garcia, Volunteer, Stairway ICT Learning and Resource Center