It was another fun-filled learning day as Stairway joined the international community to celebrate the annual World Oceans Day for the second year. Grade 6 pupils from two schools near Stairway's project areas flocked to the center to learn more about the beauty, the wonders, as well as the pervasive issues facing this gigantic body of water comprising 70% of our planet's surface.
The Stairway compound was transformed into an ocean-themed park decorated with glass mosaics of various marine species and a marine art sculpture made of plastic debris collected from cleanups at a nearby beach.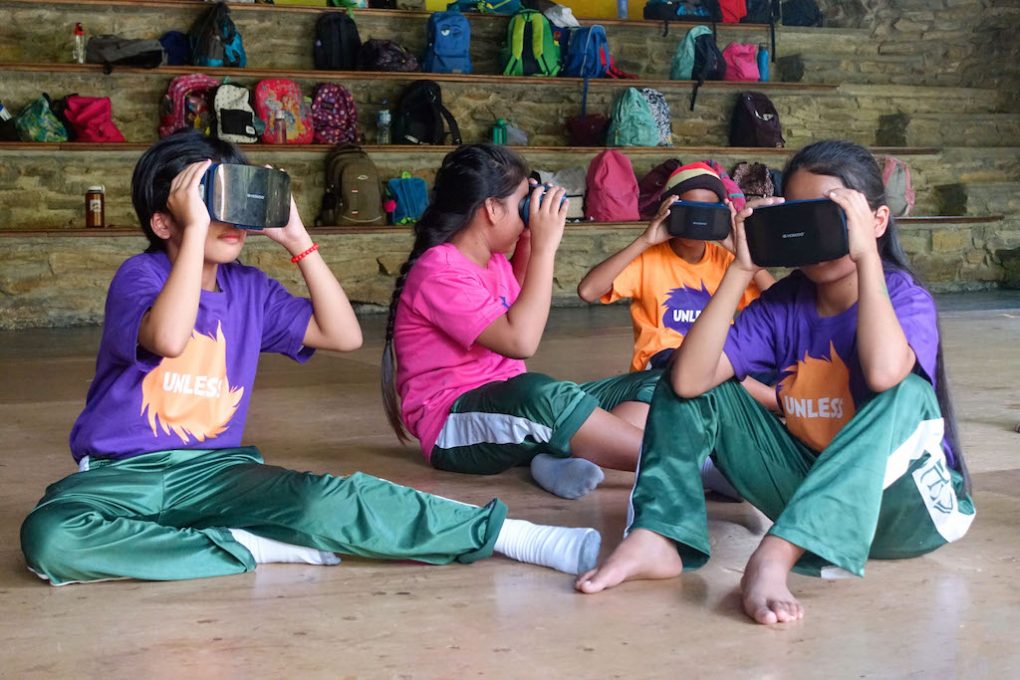 Like schools of fish swimming together with their own kind, the pupils of the two schools were divided and aloof of each other at the onset. The first group came from a nearby school in the village of Aninuan, where the Stairway Center is located. The second group came from Baclayan, a village where the Indigenous Mangyan People have settled.  But, this invisible wall was slowly shattered as the children were mixed and grouped together to work as a team.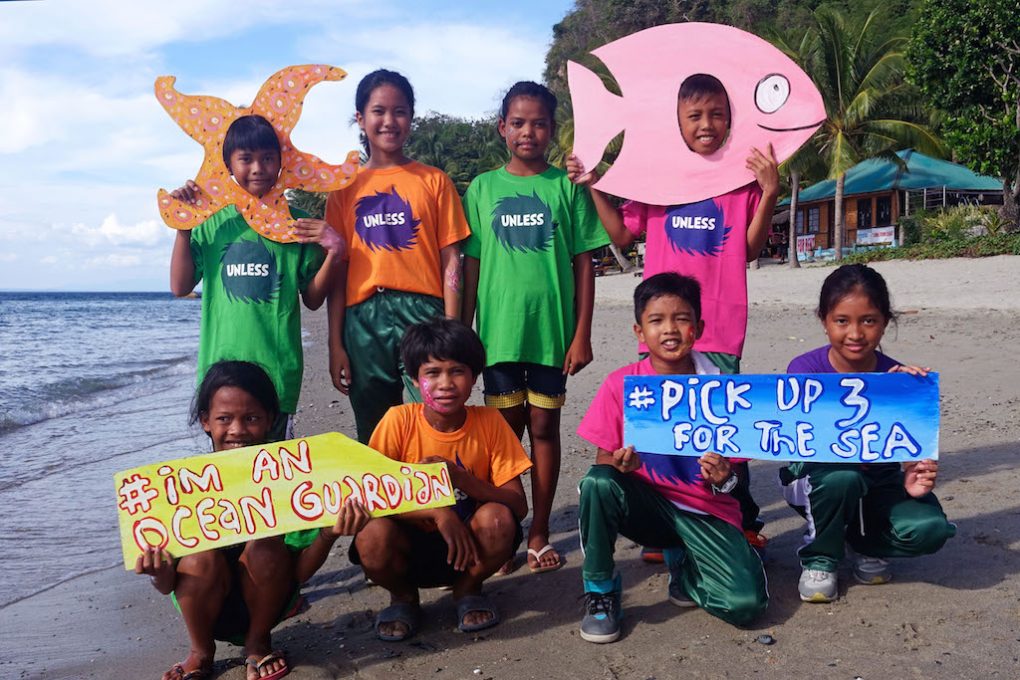 Ten stations with various fun activities that introduced and familiarized the students to information and issues about the ocean were set up – from bingo game, board game, VR goggles, to face painting, creation of buttons, sewing marine creatures, photo exhibits and even creation of jingles.
The kids were treated with ocean creature-shaped biscuits for snacks and a vegetarian meal for lunch – foods that they rarely eat at home or in school. After having gone to all of the ten stations, all of the 84 participants were given Lorax shirts as they became advocates for a sustainable future.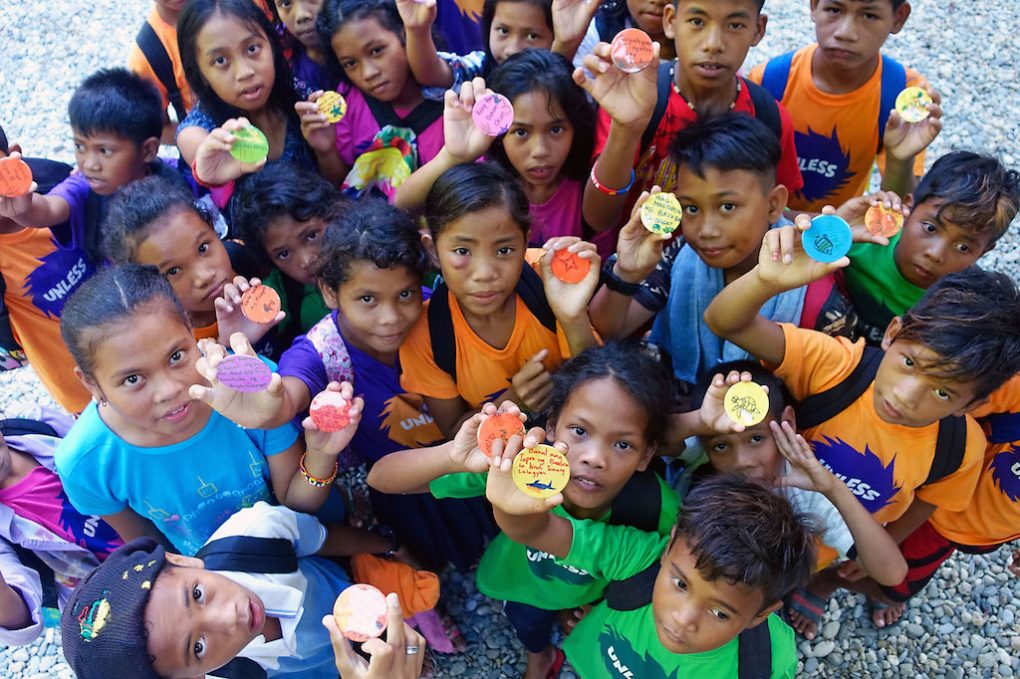 After the stations, the pupils went to the beach to swim. Unfortunately, the original plan to snorkel and explore the corals nearby was stalled and moved to another time, as the current and the waves did not make for a safe experience in guiding a large group of children. 
Below are excerpts from insights of the pupils that joined the World Oceans Day Celebration:
"What I learned from Stairway is how to properly dispose garbage and the right way to segregate it- the biodegradable from non-biodegradable. I am happy because we found new friends, watched an eye-opening movie, the virtual fish and corals we saw in Google Goggles, and the delicious food. I'd be happier if the snorkeling pushed through because that would be my favorite, I would like to go back to Stairway if there's another chance for this and meet again with my new friends."  -Sandra, age 10, Baclayan Mangyan School
"I am very grateful to Stairway for giving us this opportunity to experience something that we did not imagine will happen, and we are very happy." Eric, age 11, Baclayan Mangyan School
"What I learned from all the activities is how to be responsible because lots of kids in our generation do t not know how to put garbage in the garbage can, and most don't know how to segregate.  I was shocked to learn from one station that it takes 450 years for plastic bottles to disintegrate! I learned that it is very important to take care of the sea and one the reasons why fish die is because of people throwing garbage in the sea.  Thank you for opening our minds." -Arianne, age12, Aninuan Elementary School.
Contributed by Jason Arbaquez, Environmental for Children and Youth Program Coordinator