Last June 1 to 3, two of Stairway's peer motivators, Rey and Ismael, were competing in a major sailing event, the 2013 National Games.  More competitive than their usual sailing activities, this year's Regatta was done in Manila Bay with 20 youth sailors participating in the Mirror Dinghy Class B category.  The National Games, an annual competition for all sports in the country, also assess the expanse of athletic potentials to serve as the "final ranking and selection ground for the possible composition of the national pool."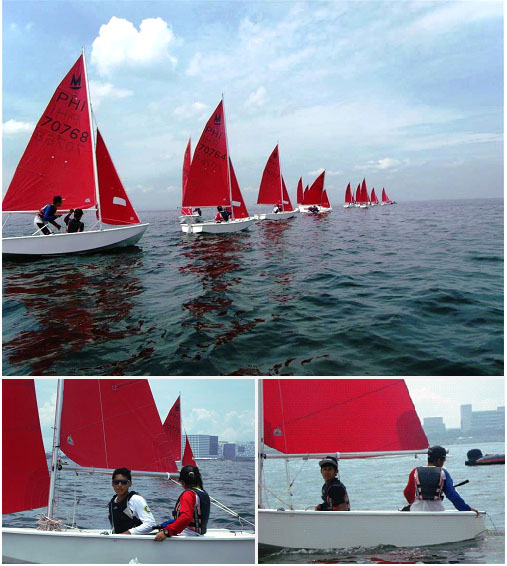 For their class, the children had to finish 10 races in a span of three days, with one race taking two hours at most.  To complete the experience, they were even required to live in camps and helped in repairing their own boats every after matches.
One of the Stairway children clinched the seventh spot while the other finished ninth.  So proud of them!
Since 2011
Stairway children have been joing regular sailing activities hosted by Puerto Galera Yacht Club since 2011, and there is no doubt that this activity greatly benefits the children.  The sport helps the chidlren to build their confidence and self-esteem as they need to think independently and make their own decision when they are out at sea.