Stairway Foundation Inc. participated in the Regional Dialogue Works Workshop in Kathmandu, Nepal, on September 6-9, 2022, as a representative from the Philippines of the Global Program Consortium on Stopping Cybercrime Against Children: More Safety and Protection on the Internet. The other two Global Program Consortium members were Voice of Children (VOC) from Nepal, and Pusat Kajian Dan Perlindungan Anak (PKPA) from Indonesia, who is also a Dialogue Works member. As observer participants, the Global Program Consortium joined the workshop along with the Dialogue Works members and partners from Bangladesh, the Philippines, Nepal, and India.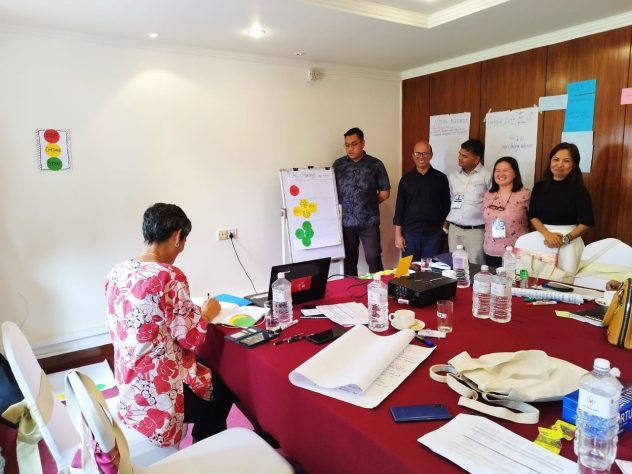 The Global Program envisions a safer online environment for children, with functional child protection structures in place, with child protection actors who are capacitated and committed, with civil cooperation at regional and global levels and ensuring that children have meaningful participation in realizing this vision.
The Dialogue Works is a global campaign that creates, expands, and institutionalizes spaces for working children to participate in policy debates locally to globally. These spaces allow children to express their experiences, views, and recommendations to policy stakeholders. 
Worldwide, Children's Advisory Committees (CAC) serve as a platform for working children. The committees plan and implement advocacy dialogues with key stakeholders, thereby realizing children's right to be heard as enshrined in Article 12 of the United Nations Convention on the Rights of the Child (UN CRC).
Through the regional workshop, the Global Program Consortium aimed to learn from the exchange and reflections on the achievements, challenges, and lessons of the Dialogue Works in creating and institutionalizing children's participation within and outside organizations and in strengthening children's capacities to engage in meaningful dialogue and advocacy. The workshop also opened up possibilities of further collaborations between the Global Program and the Dialogue Works and among its members and partners in both areas of meaningful child participation and online child protection/cyber safety.